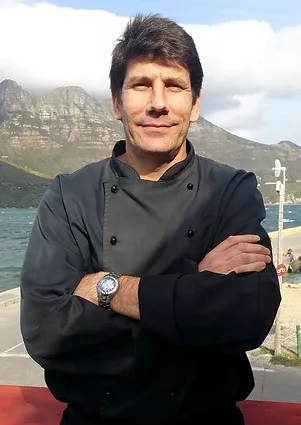 Chef Brett is a qualified chef with over 30 years experience. Brett was an Executive Chef at Mariners Wharf in Hout Bay for over 13 years until the Covid lockdowns closed the restaurant for foreseeable future. Chef Brett turned the negative experience into a positive opportunity.
Every week Chef Brett dishes up fresh, wholesome, hearty meals and delivers them straight to your home! It is his passion to create delicious food that makes everyone happy and hungry for more!
Now, with Chef Brett's mobile application you can look at his menu and choose from his carefully chosen menu of tasty meals. Chef Brett also prepares frozen meals which you can defrost and reheat yourself.
Chef Brett also offers personal chef option for your dinner party or function as well as children's cooking and baking classes. (Users can enquire and get quotes using the mobile application)
You can place your order before 10am to have same-day delivery, which is free for the Bothasig and Edgemead areas, between 4 and 6pm.
The mobile application can be downloaded from the Google Play Store